Holi falls on a full moon in March and we celebrate it with vibrant colors to fill colors of happiness in our lives.  We also exchange gifts and sweets to wish and express our love for them.  Choosing a gift for our people, especially celebrating holi, is tough, but we made it easy for you. Here we listed the best holi gifts to give your special one that can be cherished by anyone.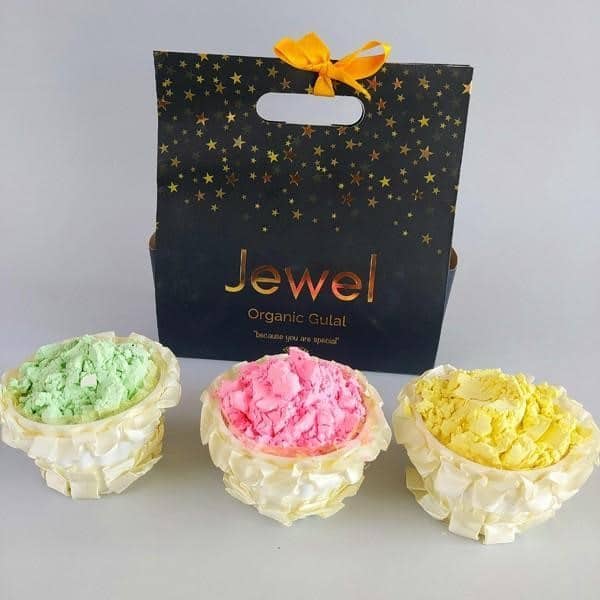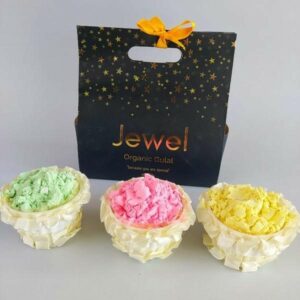 Whatever gift you like to give your loved ones this holi, it should include at least one pack of color.  After all, Holi can't be celebrated without those colors. Normal colours that are store-bought can contain chemicals and harm your skin. This holi lets you support and buy Eco-friendly colors online to ensure your loved ones celebrate happily and safely online.  And these packs of colors are worth every penny.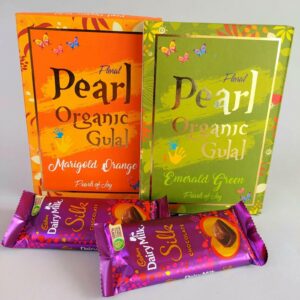 Chocolates are already a popular delicacy to give for many occasions. Most people love to have chocolates similar to the sweets at festivals. And that's why this chocolate and colors combo can be a huge hit to gift your peers.  This combo from Dp Saini Flower features dairy milk silk chocolates and pure organic colors. This mouth-watering combo can be a pretty good pick to give your sweet ones.
Gifting sweets on holi is a tradition that's come right for many years. These yummy and sweet savories are great to entice the sweet cravings of your special ones this holi.  Moreover, sweets like Gujjia and Laddus are the traditional sets that are served on holi.  That made this special sweet combo an unbeatable choice to go to shower your affection and love with sweets. To make it a more delightful holi hamper, packs of five organic colors are added that bring cheerfulness for sure.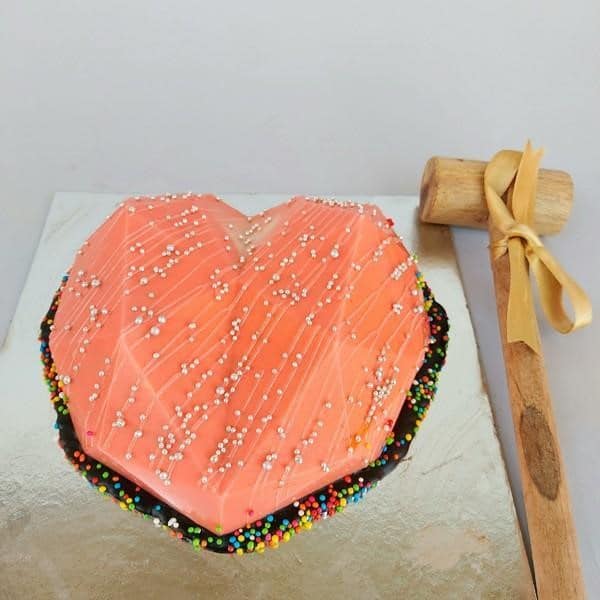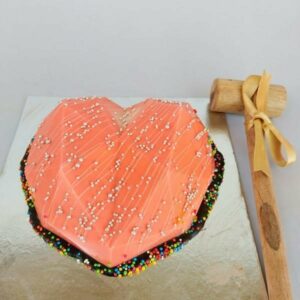 Want to give something unique yet something surprising, then nothing can be better than this. Pinata cakes are the most incredible cake type, that you need to break it to have it rather than cutting it. The best thing about this pinata cake is that you can hide any special things in it. As you are gifting this for holi, hide colors, chocolates, or any favorite of the recipient.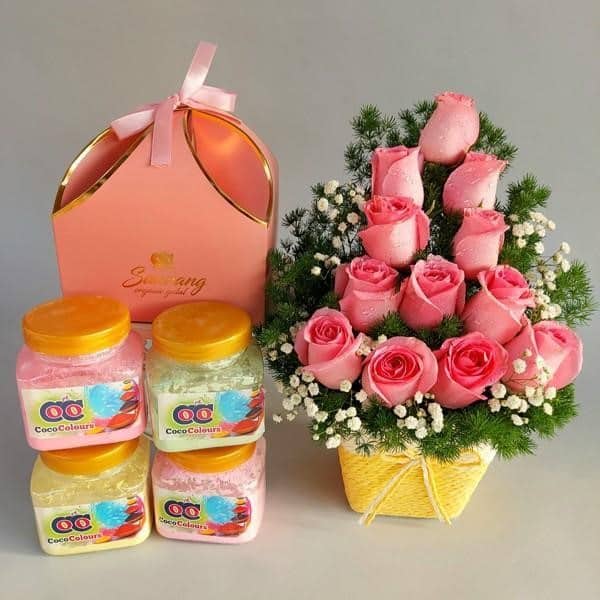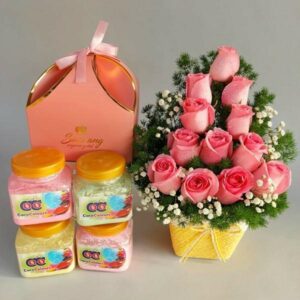 This holi lets spread natural colors of happens along with a dash of natural fragrance. Did you get what I'm talking about? Yes,  flowers are another popular gifts to impress or to make anyone feel loved. From this hamper, you get a pack of colors and a basket of bright flowers. You can personalize the hamper, by adding the types of flowers your recipient likes.
Water guns, pichkaris, colors, sweets what more can describe holi than these. What if I say you can get all these in one single hamper. This special holi hamper filled with chocolates, colors, water guns, and unicorn-themed water gun speaks all the best things to celebrate holi. A perfect gift hampers the chance to surprise your dear one more.
Everyone screams for Ice Cream, and those screams can be loud during festival season. Want to present something to the kids, sweet lovers, or ice cream lovers these ice cream sticks are the perfect options to go for. It's already March, so it's going to all be sunny outside. So, either on the celebration or post celebration, ice cream sticks can stand out as an amazing gift for this festival of colors.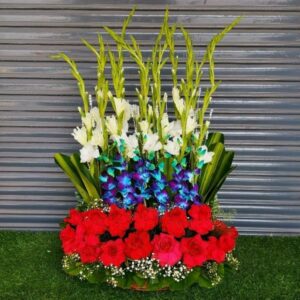 Have you ever observed how a single flower in the corner of the room emits brightness to the room? And that's what we need to celebrate holi with lots of brightness and color. And this colorful basket purely represents all the colors of holi.  Make your presence this Holi real high by sending holi flowers online.  Send this mix of coloured flowers that include 4-5 different colors and types of flowers. Dp Saini Florists also holds a wide variety of Holi flowers such as carnations, lilies, roses, orchids, gerberas, and much more.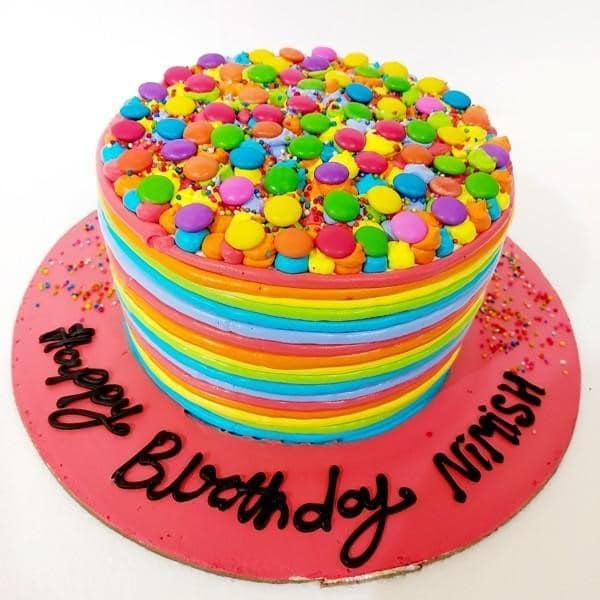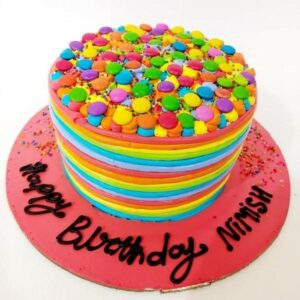 Every festival needs to begin with sweets and there is nothing better than the colorful cassata cake. Can your holi be this colourful? These days cakes turned out to be the most needed dessert item to celebrate holi. This holi themed cake that is filled with Cassata can be the most iconic dessert to have. Everyone about this cake is pure bliss, colorful and bright. With different colors and colorful chocolate toppings on top of the cake made this a most adored holi cake. And the cassata cake flavors taste more heavenly with all the layering of chocolate and frosting & toppings. You could even personalize the cake and explore more holi themed cakes via Dp Saini Florist to make the special day more special.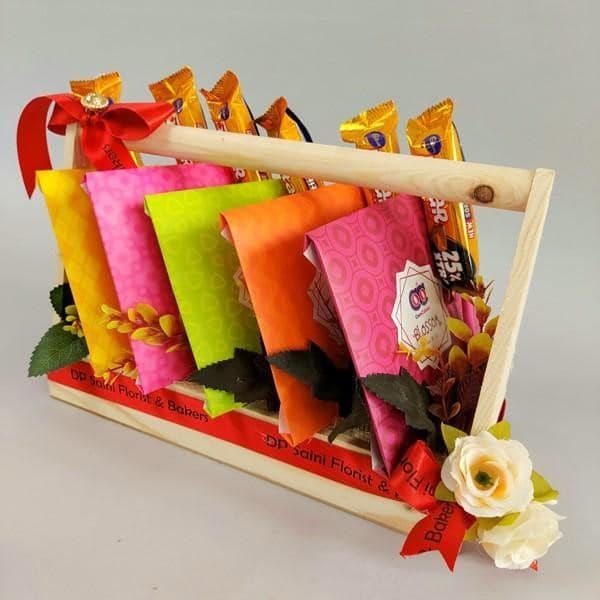 Sweets and colors fall into one special category for holi. Do you know what's the other thing that fits perfectly in the holi gift category – it should be this hamper. Couldn't we agree more? This lovely hamper is made perfectly tomes with tied ribbons, flowers ,and includes 5 packs of organic colors and 5-star chocolates. If you know anyone who loves chocolates, then simple and cute hampers can satisfy their taste buds.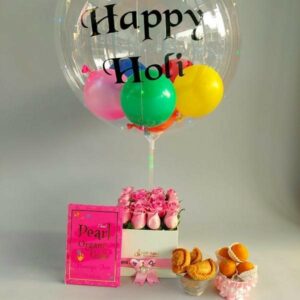 If you like to go all out and out this Holi, or  like to buy something more memorable, then it should be this hamper. These holi hampers contain many varieties of Holi gifts, like organic colors, exotic sweets, flower boxes,  big balloons with a happy holi don't, water balls, and more. A perfect holi hamper option if you like to give your people many varieties of gifts in one go.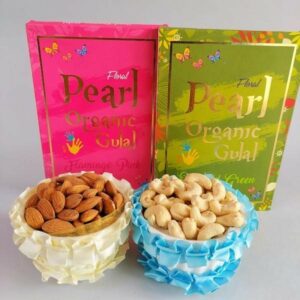 Dehydrated dry fruits are rich in calories and nutrients and that makes this a perfect healthy snack to give your people. So, give your people a healthy snack this Holi, by giving them a  box of dried fruits. You could also add apricots, almonds, cashews, dates,  raisins, and more. To make it more colorful included organic colors that make this hamper leave a lasting impression.